Blogger banned from Michael Jackson trial over photo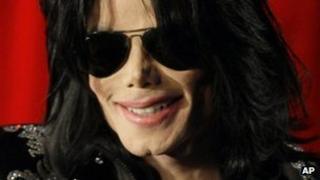 A blogger has had his camera phone confiscated after being accused of taking a picture of jurors in the Michael Jackson trial.
Baliffs also banned him from the building after he took the photo in the courthouse hallway.
William Wagener, a regular spectator at the trial, has been ordered to return to court on Thursday to hear if the ban will be permanent.
Jackson's family are seeking damages from AEG Live over the singer's death.
His mother, Katherine, is demanding $40 billion (£26bn), claiming the company did not investigate Conrad Murray, the doctor hired to be Jackson's physician, and ignored warning signs about his health.
Security around the trial, which has been running since April, has been tight, with the judge giving regular reminders about no photographs being taken that might impede the process.
Mr Wagener claims he mistakenly took the photo inside the courthouse and that any ban on him entering the courtroom would impede his covering the trial.
He previously attended the entire Michael Jackson child abuse trial in 2005 and has accused prosecutors of not telling the truth and the world's media of lying about what went on in the courtroom.
He has since launched an appeal to raise $10 million (£6.54m) to make a documentary about the trial, which eventually saw Jackson acquitted of child abuse allegations.
So far Mr Wagener has raised $10,000 (£6,540).