Countryfile gives new home to One Man and His Dog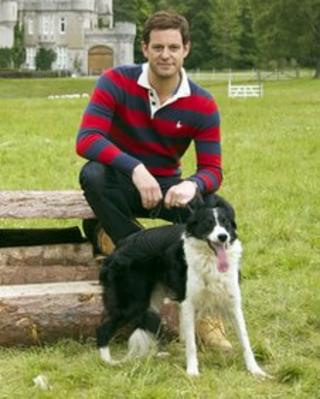 Sheepdog contest One Man and His Dog is to have a new home on BBC One - as part of rural affairs show Countryfile.
The dog trial ran from 1976 to 1999 but has since spawned one-off programmes hosted by Countryfile's Matt Baker, who said he was "delighted" by the news.
"I have no doubt these skilful dogs and their handlers will captivate viewers," the presenter said.
Countryfile attracts a regular audience of more than six million viewers to BBC One on Sunday nights.
At its peak in the early 1980s, One Man and His Dog regularly attracted audiences in excess of eight million.
But by the time the programme was axed in 1999, figures had fallen to around one-and-a half million.
The presenter at the time, Gus Dermody, had called the decision to end the show "a real tragedy"
"One Man and his Dog has been a much-loved part of the BBC's schedule since 1976," said Countryfile's executive editor Bill Lyons.
"This move to a prime-time slot on Sunday evenings on BBC One reinforces the special place that the programme has in the BBC's coverage of country life."
According to the BBC, "viewers old and new will be able to enjoy the nail-biting competition showcasing the time-honoured skills and tradition of sheepdog trialling".
Further footage from some of the other key challenges in the competition will be made available via the BBC Red Button.