Tom Hanks 'to star in next Dan Brown film'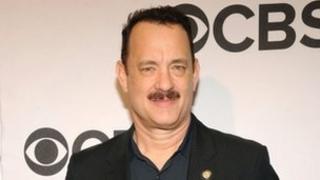 Actor Tom Hanks is to reunite with director Ron Howard for the film version of Dan Brown's latest best-selling novel, Inferno.
Hanks will reprise his role as Harvard professor Robert Langdon in the mystery thriller, according to film industry website Deadline.
Howard previously directed the 2006 adaptation of The Da Vinci Code and its prequel, Angels and Demons, in 2009.
The new film is due to be released in December 2015.
David Koepp, who penned the script for Angels and Demons, is also set to return to the franchise.
Brown's latest book, which was published in May, sees Langdon try to stop a threatening plague, following clues in Dante's The Divine Comedy that take him to Florence and Venice in Italy.
Hanks is expected to take on the role of Langdon for a forthcoming adaptation of The Lost Symbol, the third novel in Brown's book series, but Howard opted out of the project.
The film franchise has been a high earner for Sony Pictures. The Da Vinci Code made $758m (£498m) at the worldwide box office while Angel and Demons took in $486m (£319m).
Prior to the Brown adaptations, Hanks and Howard previously worked together on the films Splash and Apollo 13.