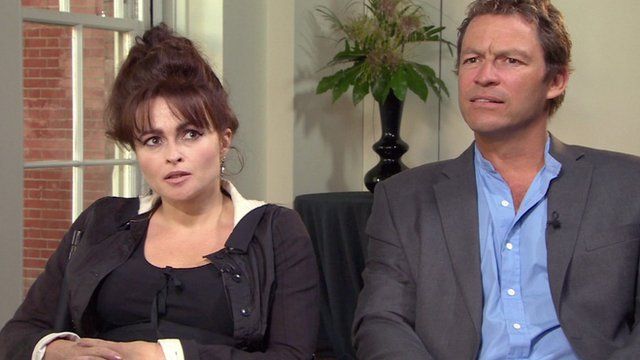 How do you play Burton and Taylor?
17 July 2013 Last updated at 11:11 BST
Richard Burton and Elizabeth Taylor were the original glamorous couple.
Married and divorced twice, they worked together one last time in 1983 when they performed Noel Coward's Private Lives on Broadway.
Now that story has been made into BBC Four film, Burton and Taylor, starring Dominic West and Helena Bonham Carter in the lead roles.
Charlie Stayt went to meet them to find out whether their experience was as fraught as that of the titular couple.