Happy Days musical set for UK tour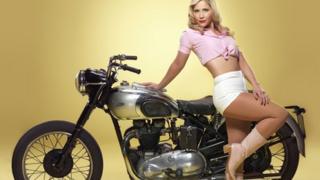 A musical version of the hit US sitcom Happy Days is to tour the UK next year.
Written by original TV series creator Garry Marshall, the show features the familiar characters of Richie Cunningham and Arthur Fonzarelli.
Henry Winkler, who starred as "The Fonz" in the series, will serve as a creative consultant on the musical, set in 1950's America.
The Sugababes' Heidi Range will also star as Fonzie's girlfriend, Pinky Tuscadero.
Further casting has yet to be announced.
The show sees Richie and his friends, including Potsie and Ralph Malph, try to save Arnold's diner from demolition.
It features 21 original songs by Paul Williams, who also composed the scores for the films Bugsy Malone A Star Is Born, as well as The Carpenters' hits We've Only Just Begun and Rainy Days and Mondays.
It will also feature the famous Happy Days theme tune.
Directed by Olivier Award nominee Andrew Wright, the tour will begin at Bromley's Churchill Theatre on 13 January, and run until June playing at nearly 20 cities across the UK.
The musical first debuted in the US in 2007, before embarking on a national tour in 2009.
The UK production will be Winkler's first involvement with the project.
He previously served as a creative consultant on another Happy Days musical which performed a UK regional tour in 1999.
Written by Fred Fox, a writer and supervising producer on the original series, it also featured characters from the TV show but did not include any original songs.