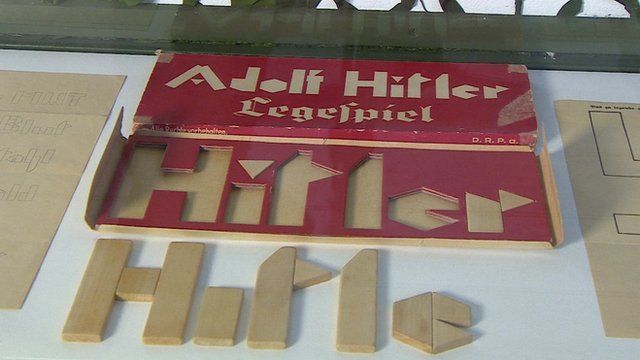 The five toys that 'will never be sold again'
27 May 2013 Last updated at 07:09 BST
A new exhibition at London's Museum of Childhood has just opened charting the history of children and war games.
It shows how closely toy manufacturers have worked with the military and how some political leaders have seen games as a way of preparing children to fight real wars.
Archivist Ieuan Hopkins showed David Sillito the top five toys that "will never be sold again".