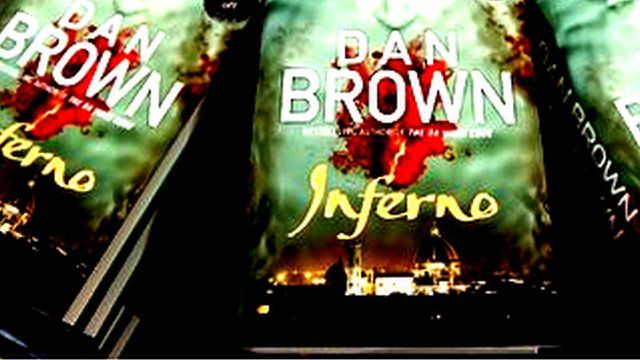 Dante's Inferno inspires Dan Brown's latest novel
20 May 2013 Last updated at 11:22 BST
Not many authors can claim their books are bestsellers before they are even printed - but Dan Brown's eager fans pre-ordered so many copies of his latest thriller Inferno that it has become an instant chart topper.
However, the author told BBC Breakfast that his books get better reviews outside of the UK.
His new book - which sees the return of Harvard hero Robert Langdon - borrows its title from Dante's Inferno, an account of the Italian poet's imagined journey through hell.
Dan Brown said he had read many different translations of the Inferno and had some unpleasant dreams: "It is a terrifying landscape that Dante paints".