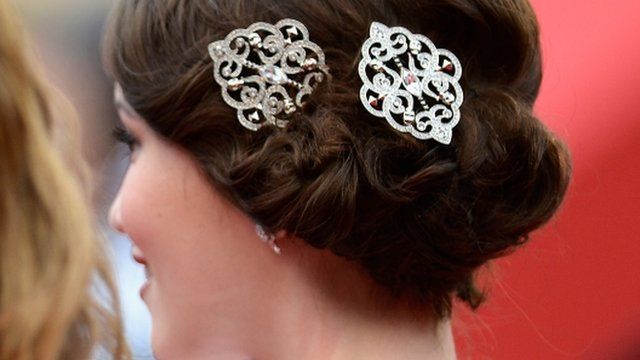 Cannes jewel theft: Swarovski 'looking after jewellery'
17 May 2013 Last updated at 19:23 BST
Jewellery worth more than $1m (£650,000) meant to be loaned to actresses appearing on the red carpet at the Cannes Film Festival has been stolen from a hotel.
Police say the jewels were in a hotel safe which was ripped out of the wall by the thieves.
Swarovski's Francois Ortarix said his company was taking care of the jewellery they had taken to the festival, and had experienced no issues.