Peter Greenaway to return to UK for Venice film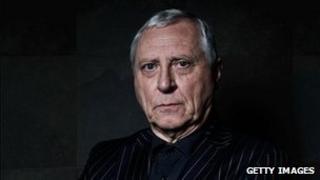 British director Peter Greenaway is to return to the UK to film an adaptation of Thomas Mann's Death in Venice.
The feature, which was originally planned to be shot in Italy, will be made next year with British actors, Greenaway told Screen Daily.
"There is a surge of film-making activity in England and the studios seem to be more available," he said.
Greenaway has not made a film in Britain since The Cook, the Thief, His Wife and Her Lover in 1989.
"We go where the circumstances are best in a difficult filmic world, where the money and the opportunities and the invitation exists," he Greenaway said.
Kees Kasander, Greenaway's long-time collaborator, will produce Death in Venice, which will look at the relationship between an author, Gustav von Aschenbach, and Tadzio, a boy he dotes on in later life.
Mann's 1912 novella was famously filmed in 1971 by director Luchino Visconti, with Dirk Bogarde in the leading role.
The film-maker, who famously declared that "cinema is dead" in 2002, is currently in Cannes for 3x3D, the closing film in the Critics' Week strand.
The feature explores the evolution of 3D in cinema through three short films directed by Greenaway, Jean-Luc Godard and Edgar Pera.
Greenaway's next film - Eisenstein in Guanajuato, about the Russian film-maker Sergei Eisenstein's time in Mexico during the early 1930s - is due to begin shooting in October.
Eisenstein, whose films include silent movie Strike and the two-part historical epic Ivan the Terrible, is known for his pioneering use of montages.