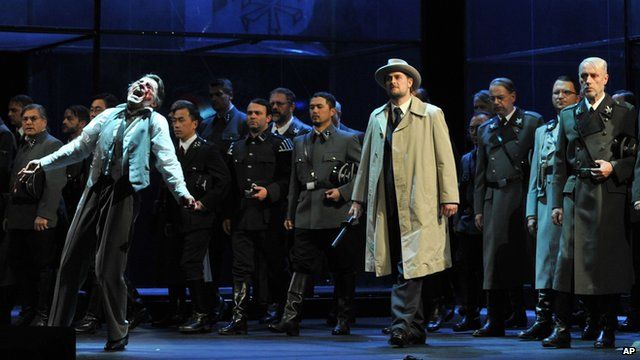 Public 'didn't get' Nazi production of Wagner opera
9 May 2013 Last updated at 09:40 BST
A production of Wagner's Tannhauser in Dusseldorf has caused outrage in Germany after depicting Nazi scenes.
The composer did not write any Nazis into his opera as it was written in the 1840s.
The Rheinoper venue said some members of the audience had to seek medical help after the first performance.
Music critic Norman Lebrecht told the Today programme: "The public didn't get it and didn't like it.
"The production company were in a state of shock - not because of the bad reviews, but because the public were besieging them with demands to sell back their tickets for the rest of their production, nobody wanted to see it."
First broadcast on BBC Radio 4's Today programme on Thursday 9 May 2013.