Panorama censured for privacy infringement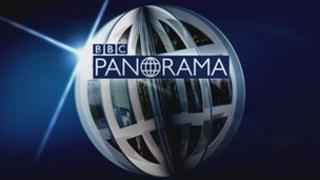 A Panorama programme on gambling addiction infringed a participant's privacy by rendering him identifiable, the broadcasting watchdog has ruled.
The man, a gambling addict known only as Mr C, had his face obscured and was filmed from a number of angles in an effort to stop him being recognisable.
But his voice was not altered, allowing him to be recognised by friends.
The BBC accepted that more could have been done to safeguard his identity and has apologised for any distress caused.
Panorama: Gambling Nation was broadcast on BBC One on 5 November.
A repeat screening was cancelled once it became clear Mr C had been identified and the programme was re-edited for use on the BBC iPlayer.
Ofcom said the programme fell foul of its code because his identification amounted to an infringement of Mr C's privacy.
The regulator concluded he "did not consent to the broadcast of the relevant material as it was transmitted".
"The broadcaster's right to freedom of expression... did not outweigh Mr C's expectation of privacy," the watchdog stated in its May broadcast bulletin.
"The inclusion of this material in the programme as broadcast was not warranted in the circumstances."
A BBC spokeswoman said: "The Panorama team made sincere efforts to try to conceal the identity of Mr C in the making of Panorama's Gambling Nation film last year but, as Ofcom notes, they were clearly not wholly sufficient.
"The BBC repeats its apologies to Mr C for any distress caused and we note Ofcom's findings in the case."