Simon Fuller settles US X Factor case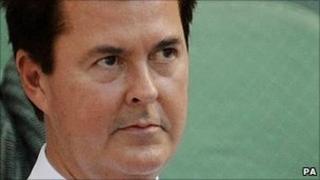 Music mogul Simon Fuller has settled a copyright battle with TV network Fox over the US version of The X Factor.
The British creator of Pop Idol and US version American Idol sued Fox and producers FremantleMedia, seeking a credit and fees from the US X Factor.
The Hollywood Reporter said papers had been filed in LA Superior Court to dismiss the claim with prejudice, so no further legal action will be taken.
Fox broadcasts both American Idol and the US version of The X-Factor.
FremantleMedia produces both shows. The terms of the settlement are confidential. Both Fox and lawyers for Fuller declined to comment.
The case followed a dispute between Fuller and Simon Cowell in 2004 over similarities between Fuller's American Idol and Cowell's UK show, The X Factor.
Fuller sued Cowell for copyright infringement, over claims The X Factor copied the format of Fuller's show, Pop Idol - the original forerunner to American Idol - which was screened in the UK from 2001 to 2003.
Fuller settled that case in 2005, saying there was an agreement that X-Factor would not air in the US until 2011 - and that he would be granted an executive producer credit if it aired after that date. There was a further agreement, he said, that Cowell would remain a judge on Fuller's show American Idol for another five seasons.