Stephen Baldwin admits tax evasion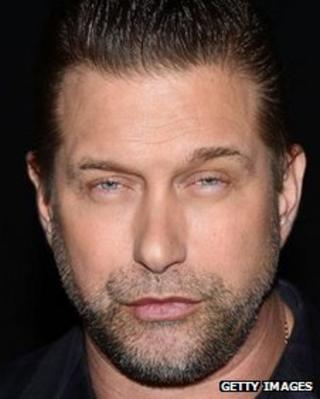 Hollywood actor Stephen Baldwin has avoided a jail sentence after admitting income tax evasion.
In Rockland County Court, Mr Baldwin admitted failing to pay New York state income taxes for 2008, 2009 and 2010.
A plea bargain was reached to enable The Usual Suspects star's record to be wiped clean if he pays back $300,000 (£197,000) within a year.
Failure to pay within that time will result in a five-year sentence of probation.
Such a sentence would require him to complete five years under supervision and following certain conditions.
The full repayment would be expected to be made during that probation period.
Mr Baldwin's total bill including taxes, interest and penalties is $400,000 (£263,000) but state Supreme Court Justice Charles Apotheker said $100,000 (£65,765) had already been paid.
The 46-year-old actor said he never intended to avoid paying taxes and got into trouble by trusting others.
Born-again Christian
"Unfortunately, I got some really bad suggestions and advice ... from lawyers and accountants," he said outside court.
"I just look forward to getting the $300,000 paid in the next year," he said.
The actor is the youngest brother of the Baldwin acting dynasty which includes Alec, William and Daniel.
Married with two daughters, he became a born-again Christian following the terror attacks on 11 September 2001.
His early career included roles in acclaimed films such as Last Exit to Brooklyn and Born on the Fourth of July.
More recently he has appeared in a number of TV reality shows including the US version of I'm a Celebrity... Get Me Out of Here in 2009 and Britain's Celebrity Big Brother in 2010.
He is currently appearing in All-Star Celebrity Apprentice and also co-hosts a US radio show with conservative pundit Kevin McCullough.