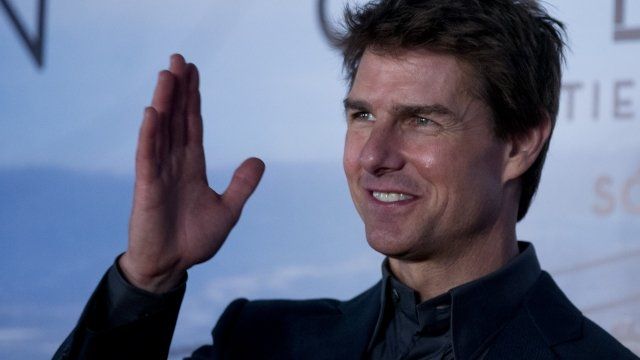 Tom Cruise rewards patient fans
27 March 2013 Last updated at 14:18 GMT
Hollywood actor Tom Cruise rewarded patient fans in Buenos Aires when he spent over an hour signing autographs.
Cruise was attending the premiere of his latest film Oblivion, a Sci Fi thriller also starring former Bond girl Olga Kurylenko.
Tom Cruise famously spent 90 minutes with fans in Leicester Square at the premiere of Minority Report in 2002.