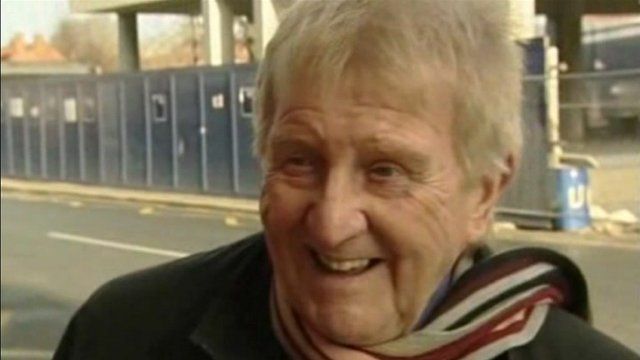 Archive: Norman Collier reflects on his life and career
15 March 2013 Last updated at 13:41 GMT
Comedian Norman Collier, best known for his faulty microphone act, has died at the age of 87, his daughter has confirmed.
Collier, who had Parkinson's disease and was living in a nursing home near his hometown of Hull, died on Thursday.
A contemporary of Little and Large, with whom he often worked, he rose to fame on the club circuit, getting his big break on the Royal Variety Show.
Speaking to the BBC in January 2009, he said making people laugh had kept him in good health.