Skyfall and Anna Karenina receive costume design awards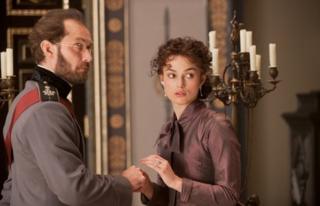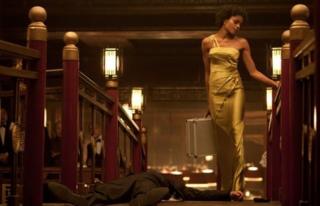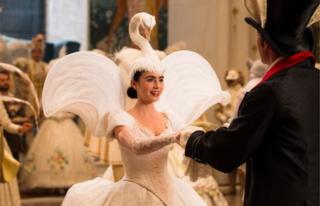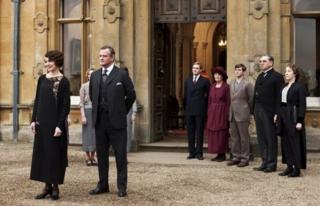 The costumes seen in James Bond film Skyfall, period drama Anna Karenina and ITV's Downton Abbey were among those recognised at this year's Costume Designers Guild Awards in Los Angeles.
Jacqueline Durran won the award for excellence in period film for Karenina, while Skyfall's Jany Temime took home the contemporary film equivalent.
Mirror Mirror's Eiko Ishioka won the prize for excellence in fantasy film.
Downton, meanwhile, was recognised for the second year running.
Last year the popular ITV drama received the award for outstanding made for television movie or miniseries, an award collected by costume designer Susannah Buxton.
This year the show received a different prize - for outstanding period/fantasy television series - which was accepted by Caroline McCall, Buxton's successor.
Tuesday's ceremony came five days ahead of this year's Academy Awards, where both Durran and Ishioka are up for best costume design.
"One can only do great work if one is given a great opportunity," said Durran as she collected her prize, which followed the Bafta she won for her work on Joe Wright's Tolstoy adaptation earlier this month.
The evening also saw Anne Hathaway receive the annual Spotlight award, presented to her by her Les Miserables co-star Russell Crowe.
The award honours an actor "whose talent and career personifies an enduring commitment to excellence, including a special awareness of the role and importance of costume design".
Hathaway, Oscar-nominated herself for her Les Miserables role, said some of her "fondest memories" had come from "being pinned and needled" and seeing how her characters "come alive" through costume.
Previous recipients of the Spotlight award include Cloud Atlas star Halle Berry and Britain's Kate Beckinsale.
TV shows Smash and American Horror Story were also honoured at this year's event, held at the Beverly Hilton Hotel.
Other presenters included Downton star Shirley MacLaine, former Bond girl Famke Janssen, Mirror Mirror's Lily Collins and Britain's Cat Deeley.