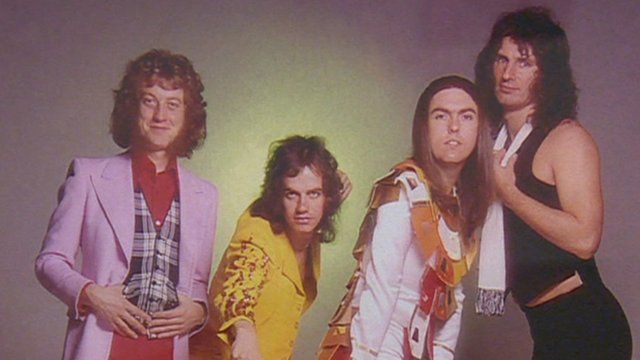 Glam rock era immortalised in new Liverpool exhibition
8 February 2013 Last updated at 11:19 GMT
Platformed boots, flares and glitter, the 1970s gave us memorable fashion and ground-breaking music.
Now the whole glam rock era is being celebrated at a new exhibition in Liverpool.
The exhibition covers everything from David Bowie albums, to the artwork of Andy Warhol.
The BBC's Colin Paterson has been for a lookwith one of the stars of the show.