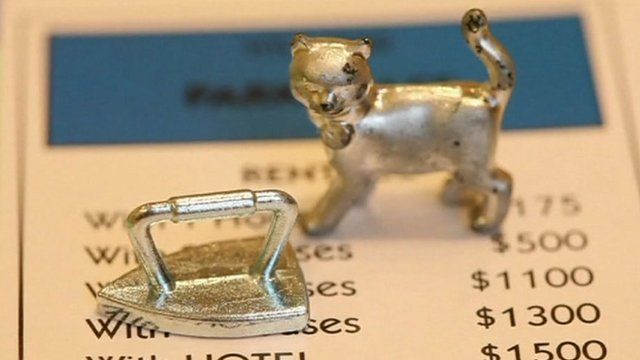 Monopoly fans vote for cat to replace iron on board
7 February 2013 Last updated at 11:23 GMT
A cat token will be in all new games of Monopoly sold after fans across the world voted for it to replace the iron, which has been in the game since its creation in 1935.
Hasbro's Jonathan Berkowitz said the vote on which piece to drop was tight, with the iron, the shoe and the wheelbarrow neck and neck until the last minute.
He said he was sad to see the iron go, but "there are a lot of cat lovers in the world that reached out and voted."