Tony Scott's agents seek $1m fees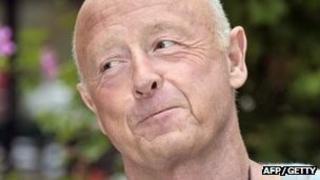 Late Hollywood director Tony Scott's agents are seeking more than $1m (£630,000) from his estate in unpaid fees for negotiating his film deals.
Creative Artists Agency (CAA) has filed a creditor's claim for 10% of Scott's fees for several projects since 2004, according to court records obtained by US media.
His estate was valued at $1.25m (£790,000) in September 2012.
Scott, who made Top Gun and Crimson Tide, killed himself last August.
He jumped from a bridge in Los Angeles but notes he left did not explain the reasons for taking his life.
The court papers showed that Scott was paid $10m (£6.3m) for directing Deja Vu in 2006 and $9.5m (£6m) for The Taking of Pelham 123 in 2009, both action thrillers starring Denzel Washington.
He earned $7m (£4.4m) for directing Man on Fire in 2004 and a further $1m for producing, while his fee for 2010's Unstoppable was $4.5m (£2.8m).
The Hollywood Reporter quoted a Scott family representative as saying: "This is a standard legal procedure. The Scott estate has every intention to pay as soon as possible. Tony and CAA had a wonderful relationship."
Scott's other films included True Romance, Beverly Hills Cop II, Days of Thunder, The Last Boy Scout and Enemy of the State.