Joss Whedon to create Marvel TV pilot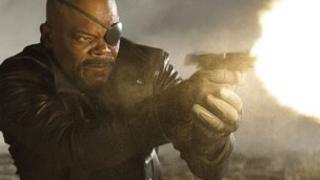 US network ABC has ordered a pilot for a TV series based on Marvel's SHIELD agency, to be written by Avengers Assemble director Joss Whedon.
The fictional government peacekeeping organisation featured in Whedon's hit blockbuster, headed by Samuel L Jackson's character Nick Fury.
According to the director, the series will be largely "autonomous" from the Avengers sequel due in 2015.
He will also produce the show and may direct the proposed pilot.
Disney announced earlier this month that Whedon would help develop a live-action TV series based on Marvel characters.
It is not yet known if any of the stars of Avengers Assemble will appear in the pilot.
If it becomes a full series, the show would mark Whedon's return to TV after the cancellation of his last two shows, Firefly and Dollhouse.
Prior to that Whedon enjoyed huge success with the small-screen version of Buffy the Vampire Slayer and its spin-off Angel.
Avengers Assemble - known as The Avengers in the US - was a global hit when it was released earlier this year.
It went on to become the third biggest-grossing film ever, making $1.46 billion (£937 million) worldwide.