Hawk Koch named new Oscars boss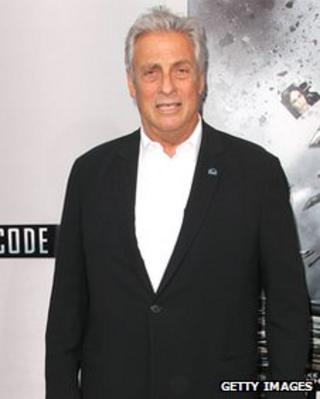 Producer Hawk Koch has been elected the new president of The Academy of Motion Picture Arts and Sciences, which stages The Oscars every year.
Koch, whose credits include Source Code, starring Jake Gyllenhaal, and the Wayne's World films, replaces Tom Sherak, after three years.
He will spend one year in the unpaid role after being voted for by the group's board of governors.
One of his first big tasks will be to choose a producer for 2013's Oscars.
Koch had already served as first vice president of the film academy last year, and is currently also co-president of the Producers Guild of America.
He also previously worked as assistant director on films such as The Way We Were and Chinatown.
He becomes the first second-generation president in the Academy's 85 year history, after his father Howard W Koch served as AMPAS president in the late 1970s.
The 66-year-old will only be permitted to serve a single term before leaving office.
Presidents are allowed to serve up to four consecutive terms as long as they are on the AMPAS board, but Koch will next year reach his nine year limit as a governor.
He had been favourite to succeed Sherak in the low-key elections, and was the first candidate to receive more than 50% of the vote from the Academy's 42 governors.
During his three-year presidency Sherak oversaw a change to the voting system for the best picture Oscar, with voters now ranking the nominees in order of preference from one to 10.
Koch will now continue Sherak's work on the new Academy Museum of Motion Pictures, set to open in Los Angeles in 2016.
He is the 32nd person to serve as Academy president, a job first held by Douglas Fairbanks in 1927.