Malick and De Palma lead Venice Film Festival lineup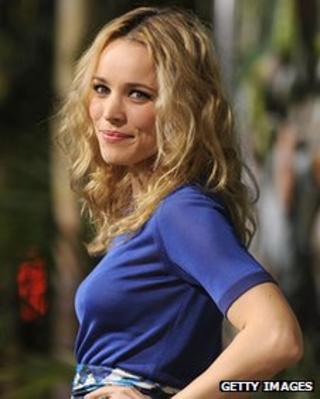 Director Terrence Malick's To The Wonder and Brian De Palma's Passion are among 17 films announced in competition at the 69th Venice International Film Festival.
They will receive their world premiere at the festival next month as they vie for the prestigious Golden Lion prize.
Ben Affleck, Rachel McAdams and Rachel Weisz star in Malick's romantic drama.
McAdams is also in De Palma's Passion, his first feature in five years.
She appears alongside Noomi Rapace, Paul Anderson and Dominic Cooper in the sexual thriller, which centres on a power struggle between two colleagues.
Other stars headed for the festival at the Venice Lido include James Franco, who plays a drug dealer in Harmony Korine's Spring Breakers.
He stars alongside former teen actresses Selena Gomez and Vanessa Hudgens in the drama, about girls who try to fund their spring break trip with a robbery.
Hudgens' former High School Musical co-star Zac Efron also has a film in competition at the festival, starring in Ramin Bahrani's At Any Price with Dennis Quaid and Heather Graham.
The festival, directed by Alberto Barbera and organized by La Biennale di Venezia, aims to promote international cinema as art, entertainment and an industry.
Japanese director Takeshi Kitano's Outrage Beyond is also in competition at the festival, which runs between 29 August and 8 September.
It will battle Ulrich Seidl's Paradise: Faith, the second in his trilogy, which kicked off at the Cannes Film Festival earlier this year with Paradise: Love.
Films screening out of competition include Mira Nair's 9/11 drama The Reluctant Fundamentalist, which opens this year's festival.
Based on Mohsin Hamid's novel, it stars British actor Riz Ahmed as a young Pakistani man working on Wall Street when terrorists strike the World Trade Centre.
This year the jury will be lead by US film director Michael Mann, best known for crime dramas such as Heat and The Insider.