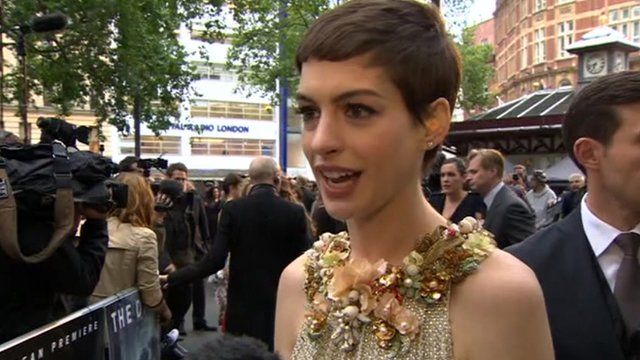 Hathaway on Dark Knight: 'It's been a beautiful ride'
19 July 2012 Last updated at 07:47 BST
Anne Hathaway who plays Catwoman in the new Batman film The Dark Knight Rises, has said that working on the film has been a "beautiful ride".
She told the BBC's Lizo Mzimba at the film's London premiere that she was "feeling pretty great".
The movie marks the final instalment in British director Christopher Nolan's trilogy, starring Christian Bale.