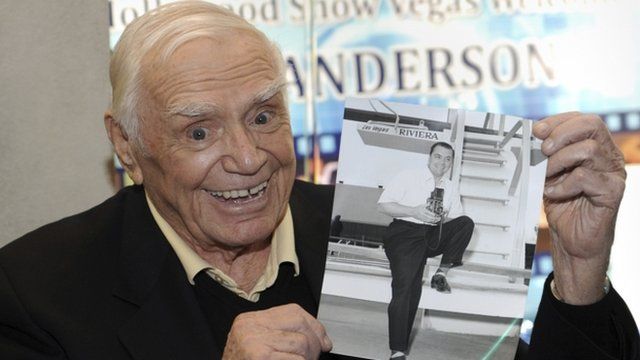 Remembering Oscar-winning actor Ernest Borgnine
9 July 2012 Last updated at 07:38 BST
The Oscar-winning American film actor, Ernest Borgnine, has died at the age of 95.
He became famous for his parts in Hollywood box-office successes such as The Wild Bunch and The Poseidon Adventure.
He received the Academy Award for Best Actor for his performance in the 1955 film Marty.
Peter Bowes reports.