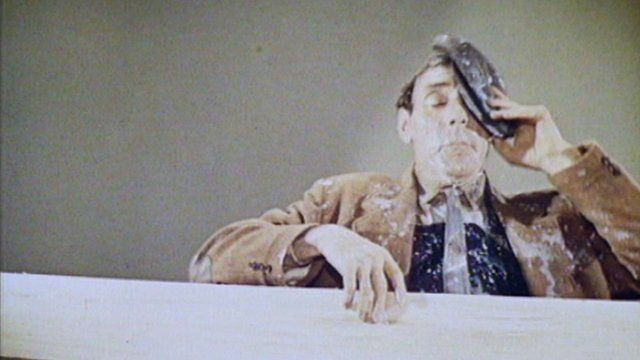 Jon Plowman: Eric Sykes 'was one of a kind'
4 July 2012 Last updated at 12:54 BST
Comedy Producer Jon Plowman has paid tribute to the actor Eric Sykes, who has died at the age of 89.
Sykes found fame in a series of TV sitcoms from the 1950s, including Sykes And A... alongside co-star Hattie Jacques. He also starred in films including Monte Carlo or Bust, Harry Potter and the Goblet of Fire and The Others.
Jon Plowman, the comedy producer behind Absolutely Fabulous, French And Saunders and The Office, said Sykes was "extraordinary" and "one of a kind".