Spending on indie TV shows falls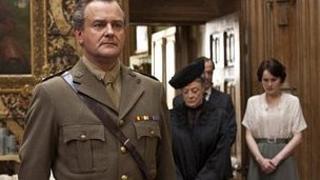 The amount of money spent on UK independent TV productions fell by 8% in 2011, a new report says.
Overall, there was a £110m reduction in expenditure, according to trade association Pact, which surveyed the independent production sector.
The main reductions came from the BBC and ITV, which spent 13% and 21% less on indie shows respectively.
However, the sector was boosted by international sales, which increased by 32% in 2011.
Demand for UK productions like Spooks and Downton Abbey meant overseas revenues grew from £495m in 2010 to £652m in 2011.
It is the fourth consecutive year the four main television networks (BBC, ITV, Channel 4 and Five) have reduced their commissioning spend, because of factors including reduced advertising revenue and BBC budget cuts.
By contrast, cable and satellite broadcasters boosted their investment in independently-produced shows. Their expenditure increased from £130m to £163m in 2011, marking a return to pre-recession levels.
Overall, the independent production sector grew by 2.3% to around £2.4bn.
"While domestic commissions have certainly suffered through our recession, the overseas markets can't get enough of British productions," Debbie Manners, chair of Pact, said.
Chief Executive John McVay added: "The growth in exports in recent years is nothing short of an economic boom and it just goes to show our sector's adaptability.
"The response to domestic recession also shows the continued importance of our agreed terms of trade, which has ensured a competitive and successful market."