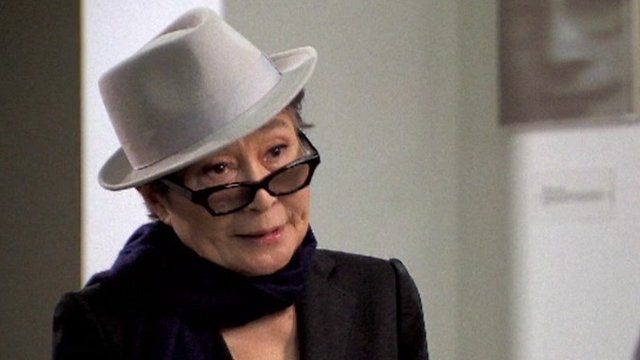 Yoko Ono exhibition to open in London
20 June 2012 Last updated at 21:56 BST
The Serpentine Gallery is hosting the most significant exhibition of Yoko Ono's work to be seen in London for a decade.
The exhibition, Entitled To The Light, brings together artworks spanning 50 years.
For The Culture Show, Miranda Sawyer met the pioneering conceptual Artist and reveals a contemporary creative mind still very much alive to the possibilities of new technology.