Lauryn Hill responds to tax evasion charges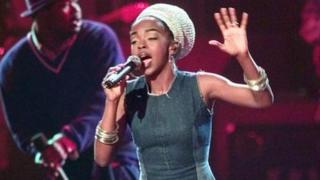 US singer Lauryn Hill has said she failed to file income tax returns for three years after going "underground".
In a statement on her blog, Hill, 37, said she withdrew from public life for the "safety, health and freedom" of herself and her family.
The former Fugees star added "there were no exotic trips, no fleet of cars, just an all out war for safety, integrity, wholeness and health".
She is due in court on 29 June after being charged last week.
Hill explained on her Tumblr site: "I did this in order to build a community of people, like-minded in their desire for freedom and the right to pursue their goals and lives without being manipulated and controlled by a media protected military industrial complex with a completely different agenda."
Prosecutors say she earned more than $1.6m (£1.03m) during 2005 - 2007, mainly from royalties from music and films.
'Abandoned greed'
The singer admitted she stopped paying taxes during this period but says her intention "has always been to get this situation rectified".
She continued that she did not "deliberately abandon any responsibilities" but added, "obviously, the danger I faced was not accepted as reasonable grounds for deferring my tax payments."
According to court papers, Hill owns and operates four corporations - Creations Music, Boogie Tours, LH Productions 2001 and Studio 22.
The Fugees' album The Score achieved worldwide success in 1996. Two years later, Hill released her debut solo album - The Miseducation Of Lauryn Hill - to wide critical acclaim.
The singer also appeared alongside Whoopi Goldberg in Sister Act 2: Back in the Habit.
Hill ended her statement by addressing fans. "To those supporters who were told that I abandoned them, that is untrue," she wrote.
"I abandoned greed, corruption, and compromise, never you, and never the artistic gifts and abilities that sustained me."