Lauryn Hill charged over income tax returns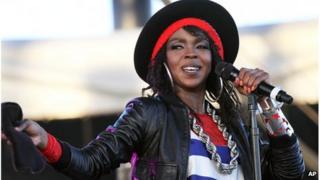 Hip-hop star Lauryn Hill has been charged with willfully failing to file income tax returns in the US.
Authorities say the singer earned more than $1.6m (£1.03m) during the three years that she failed to file returns.
US prosecutors said her main source of income during the period 2005 - 2007 was royalties from her music and films.
Hill, who rose to fame as a member of The Fugees, has not yet commented on the charges. She is due to appear in court on 29 June.
According to court papers, the 37-year-old owns and operates four corporations - Creations Music, Boogie Tours, LH Productions 2001 and Studio 22.
The Fugees' album The Score achieved worldwide success in 1996. Two years later, Hill released her debut solo album - The Miseducation Of Lauryn Hill - to wide critical acclaim. It remains her only studio album to date.
The singer also appeared alongside Whoopi Goldberg in Sister Act 2: Back in the Habit.