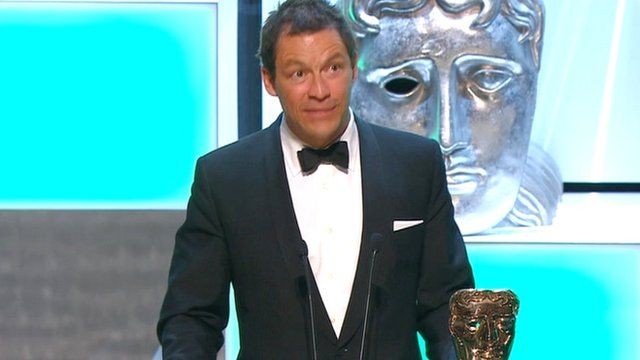 TV Baftas for Fred West drama 'Appropriate Adult'
28 May 2012 Last updated at 00:25 BST
Dominic West and Emily Watson were among the big winners at the TV Bafta awards, winning for their powerful performances in Fred West drama Appropriate Adult.
Leigh Francis, aka Keith Lemon, picked up the audience award for Celebrity Juice.
Rolf Harris was presented with a Bafta fellowship recognising his "outstanding and exceptional contribution to television".
Courtesy of British Academy Television Awards, 2012, BBC ONE