Top of the Pops in stage return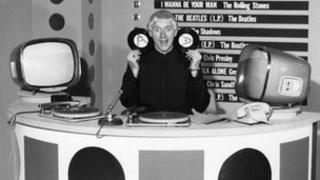 Long-running BBC music show Top of the Pops is to return - as a stage show.
Top of the Pops Live will be produced by the team that created the Michael Jackson tribute musical Thriller, who have described their new touring show as "a nostalgic interactive jukebox".
A cast of tribute singers, dancers, presenters and musicians will recreate the sights and sounds of the TV show's 1970s, '80s and '90s heyday.
Archive footage from past episodes will also feature in the production.
There will also be a chart rundown during the show, from which the audience can choose a number one track to feature as the final song of the night.
Derek Nicol of producers Flying Entertainment said he was "delighted to be working on one of the UK's most iconic brands".
"Like most people I have nothing but fantastic memories of Top of the Pops," he said.
Top of the Pops was first aired on New Year's Day 1964 and featured mimed performances from the Rolling Stones, Dusty Springfield and the Beatles.
It was axed by the BBC in 2006 after 42 years on the air.
Its theatrical incarnation will open in Eastbourne on 18 October before touring the UK until April 2013.