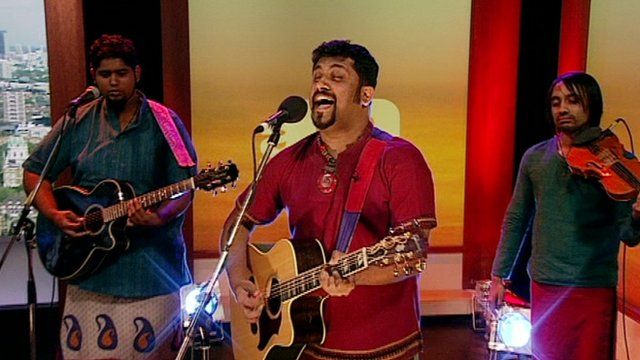 Raghu Dixit: Indian music with a western twist
15 April 2012 Last updated at 11:53 BST
Raghu Dixit is from a traditional family in southern India where western music was virtually unknown, and did not pick up a guitar till he was nearly 20.
But his unique combination of traditional Indian sounds mixed with western influences has brought him firmly into the spotlight and he was a huge hit at last year's Glastonbury festival.
He visited the Andrew Marr Show to perform Waiting for a Miracle.
You can watch The Andrew Marr Show in full on the BBC iPlayer