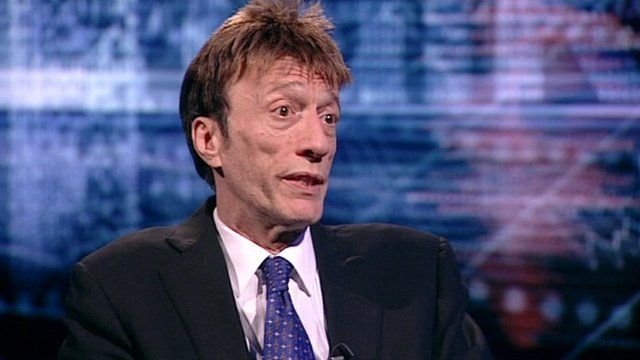 Robin Gibb: 'Bee Gees sound inspired by American music'
20 May 2012 Last updated at 23:55 BST
Bee Gees' singer Robin Gibb has died following a lengthy battle with cancer, his family have said.
British-born Gibb, 62, had been battling colon and liver cancer.
Last year, he had surgery on a blocked intestine - his twin brother Maurice died in 2003 due to complications from a twisted intestine.
Speaking on HARDTalk in January 2011, Gibb told Stephen Sackur about some of the Bee Gees musical influences.