Daniel Radcliffe continues UK film chart reign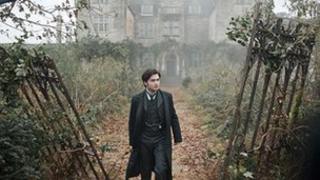 Daniel Radcliffe's latest film The Woman In Black remains top of the UK and Ireland box office.
The movie, which is based on Susan Hill's 1983 novel of the same name, has taken a total of £10.4m since it was released two weeks ago.
The Muppets was also a non-mover in second place, followed by new release Ghost Rider 3D: Spirit of Vengeance.
At number four was Star Wars: Episode 1 3D, with Journey 2: The Mysterious Island rounding off the top five.
The Vow, starring Channing Tatum and Rachel McAdams, was in sixth place.
The movie is based on the true story about how a tragic accident affected the lives of a young newlywed couple.
Sci-fi fantasy film Chronicle, which topped the film chart three weeks ago, fell two places this week to seventh place, followed by George Clooney's Oscar-nominated movie The Descendants.
Silent movie The Artist was ninth in this week's chart, followed by Steven Spielberg's epic film War Horse which was at number 10.