Eugene O'Neill play acquired by Yale University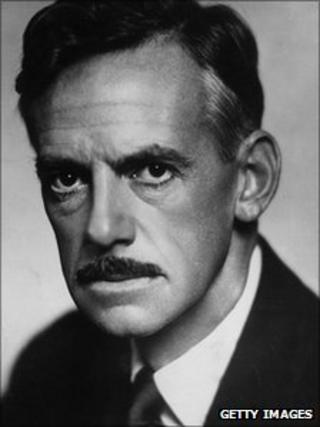 A play by US author Eugene O'Neill that was feared to be lost has been acquired by a Yale University library.
The one-act play, titled Exorcism, is based on the Nobel Prize-winning author's suicide attempt when he was in his mid-twenties.
It premiered in New York City in 1920, but O'Neill later called back the script and destroyed all the copies.
But one copy was found in the papers of the writer Philip Yordan, who apparently received it as a gift.
The Beinecke Rare Book and Manuscript Library at Yale, which already has a collection of O'Neill's papers, said it bought the faded, slightly discoloured typescript for an undisclosed amount.
Experts said the exploration of the suicide attempt in Exorcism provided a missing link to O'Neill's autobiographical play, Long Day's Journey into Night, which was published after he died in 1953.
The author was struggling with alcoholism when he overdosed on sleeping pills. He wanted to divorce his first wife but needed proof of adultery, so he set himself up to be caught in a hotel with a prostitute.
"As the script points out, he was so embarrassed and humiliated about this feeling of having done something so ugly he decided that was it," O'Neill biographer Arthur Gelb said.
The Yale library bought the manuscript from a book dealer who represented the widow of Yordan.
Curator Louise Bernand said the script was found inside an envelope with a message on the label from O'Neill's second wife, Agnes Boulton, reading: "Something you said you'd like to have."
The play will be published next year by Yale University Press, along with a copy of the typescript that includes edits in O'Neill's own hand.
The author, who received the Nobel Prize in 1936, also won four Pulitzer Prizes and is considered by some to be the father of modern American drama.
Eugene O'Neill died in November 1953 aged 65 after suffering from a genetic neurological disease.