JM Coetzee archive acquired by Ransom Center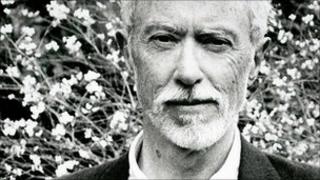 The archive of Nobel Prize-winning author JM Coetzee has been acquired by the Harry Ransom Center library at the University of Texas at Austin.
The $1.5m (£960,000) acquisition includes 155 boxes of the author's essays, manuscripts, notebooks, letters and speeches dating back to 1956.
Coetzee said it was "satisfying" his papers would be housed at Texas, where he earned his doctorate in 1965.
The South African won the Nobel Prize for literature in 2003.
He has published 13 books, including 1983's Life and Times of Michael K and Disgrace in 1999 - both of which won the Man Booker Prize.
"My association with the University of Texas goes back almost a half century," said Coetzee, who now lives in Adelaide, Australia.
"It is very satisfying to know that my papers will find a home at the Ransom Center, one of the world's great research institutions."
The collection was purchased using private grants and university money.
Ransom Center director Thomas Staley said: "Coetzee writes brilliantly of his native home of South Africa, but the themes and conflicts he explores in his works are universal."
The institution said the collection was its most important literary acquisition and would give scholars an intimate view of how the author developed characters and storylines in his novels.
It includes nine drafts of the author's fourth novel, Life and Times of Michael K, about a simple gardener and his mother who live in Cape Town when the city erupts into violent unrest.
Other Nobel laureates represented in the Ransom Center collections include Doris Lessing, Samuel Beckett, TS Eliot, Ernest Hemingway, George Bernard Shaw, John Steinbeck and WB Yeats.