Robert Lindsay to star in Radio 4 Dickens drama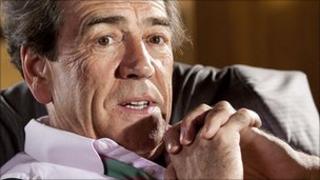 Robert Lindsay is to lead the cast in an adaptation of Charles Dickens' A Tale of Two Cities for BBC Radio 4.
The My Family star will play Dickens in the dramatisation, which sees him narrating some of the story.
The drama will also feature Alison Steadman as governess Miss Pross and Rumpole of the Bailey star Jonathan Coy as Jarvis Lorry.
It will be broadcast over five consecutive days in Radio 4's Afternoon Play slot from 26 December.
Other performers in the cast include Andrew Scott - who played Paul McCartney in the BBC drama Lennon Naked - as Charles Darnay, and stage actress Lydia Wilson as Lucie Manette.
"For the first time, Radio 4 has given us the opportunity to tell the whole story in five afternoon plays," director Jessica Dromgoole told The Stage.
"We're very proud to have attracted such a talented cast and put it down to the sheer brilliance of the script."
The drama is being made as part of the BBC's Year of Books.
The season also includes BBC One's forthcoming adaptation of Dickens' Great Expectations, marking the 200th anniversary of the author's birth.