Weisz film to close London festival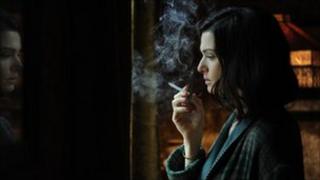 An adaptation of Terence Rattigan's 1952 play The Deep Blue Sea, starring Rachel Weisz, has been chosen to close the London Film Festival.
The film, which also features Tom Hiddleston and Simon Russell Beale, will be screened on 27 October.
It is directed by Terence Davies, whose previous films include The House of Mirth and Distant Voices, Still Lives.
Weisz also appears in 360, the Fernando Meirelles ensemble drama that will open the festival on 12 October.
"It's a great pleasure to be able to close the festival with this exquisite new feature from one of our most cherished directors," said London's artistic director Sandra Hebron.
Prior to London, The Deep Blue Sea will have its European premiere at the San Sebastian Film Festival in northern Spain in September.
Oscar winner Weisz, 41, was seen on BBC Two on Sunday in Sir David Hare's film drama Page Eight.
The political thriller will be the closing night film at this year's Toronto Film Festival, where 360 and The Deep Blue Sea will also be screened.