Photographers' cars outside Ryan Giggs's house trashed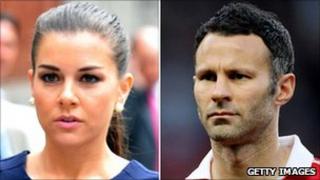 This round-up of Wednesday's main media stories covers allegations of harassment and vandalism outside Ryan Giggs's house, following being named as having a super-injunction by an MP speaking under parliamentary privilege.
Six cars belonging to photographers parked near the home of Ryan Giggs have been vandalised by masked assailants, reports the Guardian. Police were called to the house in Salford. The Press Complaints Commission issued "desist notices" asking for journalists not to gather outside Giggs's home, after being contacted by his lawyers. Hugh Tomlinson QC told the high court on Monday that one reason for his client's injunction was to protect his family against media harassment.
Lord Wakeham, the former chairman of the Press Complaints Commission, says the Human Rights Act should be amended urgently to end the "shambles" of judges gagging newspapers over the private lives of celebrities. In a letter to the Daily Telegraph, he suggests that the media should be "outside the direct supervision of the courts on privacy issues" and instead regulated by a strengthened PCC.
Were the media safe to report Ryan Giggs's name after he was named in Parliament? Co-author of McNae's Essential Law for Journalists, David Banks, sets out in the Guardian the legal position over qualified parliamentary privilege.
The S4C chairman designate, Huw Jones, has backed a proposal to help establish a new working relationship with the BBC, reports Maggie Brown in the Guardian. Mr Jones, the government's preferred candidate to head the troubled Welsh-language broadcaster, told MPs he backed a plan to give BBC trustees seats on its governing body, the S4C Authority, so they can check that licence fee money is being used for the intended purpose. The BBC is due to provide much of S4C's funding from 2013 under a deal agreed with the government, without S4C's knowledge.
President Barack Obama's state visit is the cue for much reflection on the state of the UK-US relationship, and the outfits worn by Michelle Obama and the Duchess of Cambridge, as reflected in the BBC's newspapers review.