Singer D'Angelo resolves prostitution case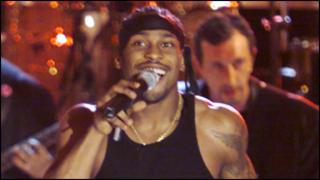 Singer D'Angelo has pleaded guilty to disorderly conduct in a prostitution case brought against him a year ago.
The Grammy winner entered his plea on Friday - disorderly conduct is an offence in US law but not a crime.
Prosecutors said the singer had satisfied conditions but declined to say what they were.
Police said D'Angelo, whose real name is Michael Archer, tried to pay $40 for a sex act to an undercover officer posing as a prostitute in March 2010.
The singer and his lawyer declined to comment.
D'Angelo had huge success with his debut album Brown Sugar in 1995 and its follow-up, Voodoo, in 2000.
It is not the first time the singer has had a run-in with the law - he was given a three-year suspended sentence in January 2005 for cocaine possession.
Later that same year, he was also found guilty of marijuana possession and driving under the influence of alcohol, charges that led to his driving licence being suspended for 18 months.
D'Angelo was awarded a Grammy for best male R&B vocal performance in 2000 for Untitled (How Does It Feel) from the album Voodoo.
D'Angelo has reportedly been working with producer Mark Ronson on his third album - it was expected to be released towards the end of last year but so far there has been no date announced.