David Essex takes EastEnders role as Eddie Moon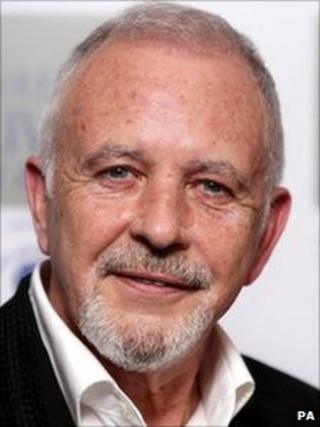 Singer and actor David Essex will join the cast of EastEnders later this year, the BBC has announced.
The 1970s pin-up will play Eddie Moon, the father of Michael and uncle to Alfie.
"Eddie is the head of the family and will arrive with his children in tow heralding a new era for the Moon clan," said a BBC statement.
Essex, who is himself from east London, said he was "really excited to be joining the square".
"Eddie Moon is a great character and I can't wait to get to grips with the role and work and such a fantastic cast."
Essex, 63, has been a successful singer and actor since the early 70s, notching up 23 top 30 singles in Britain alone and films including That'll Be The Day and Stardust.
He first shot to fame after being chosen to play the role of Jesus in the musical Godspell in London's West End in 1971.
His best known hits include Hold Me Close, Rock On and Gonna Make You A Star.
In 1999 he was made an OBE in recognition of his services to charity.
Bryan Kirkwood, executive producer of EastEnders, said: "David Essex is a brilliant signing for EastEnders. 
"He is a unique talent with a legion of fans, and he will bring warmth and charisma to the role of Eddie Moon.  His arrival, alongside the return of son Michael, brings a new generation of the Moon family to Walford."  
Despite making a fresh start, the character of Eddie Moon will bring new drama to the Moon family as his fractured relationship with Michael suggests a complicated past he would probably rather forget.
The Moon family is currently going through a traumatic period as Alfie and Kat struggle to get on with their lives following the apparent death of their newborn son Tommy.
The couple believe their son to have died in his cot on New Year's Eve. But the baby found in Tommy's cot was that of Ronnie Branning, who had swapped her child - a victim of Sudden Infant Death Syndrome (SIDS) - for Kat and Alfie's son.
The storyline has prompted thousands of complaints to the BBC, who have subsequently announced the story will end in the spring after baby Tommy is reunited with his mother.