Tyne & Wear
Top Stories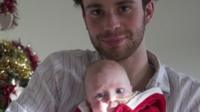 A family that has experienced both the joy of a life-giving organ donation and the loss of a child whose death meant others could live will open the British Transplant Games in Newcastle.
30 July 2015

From the section

Devon
More top stories
Disabled mugging victim Alan Barnes is leaving the home bought through a fundraising campaign to move to the Shetlands due to a "calling from God".
A 'Portas Pilot' scheme aiming to rejuvenate a Northumberland High Street is to be scrapped amid concerns over poor management and fraud.
A teenager admits raping a woman as she walked through a Newcastle park alone.
A teenager accused of plotting mass murder at his former college tells a court sourcing a gun online was "just like buying a bar of chocolate".
A girl whose older brother beat her with a table leg after she objected to him watching a World Cup football match must go into care, a judge rules.
The iconic sign from the former Sunderland Echo building is being sold for charity.
Hundreds of former National Coal Board coke workers are told they can launch a legal challenge for compensation over illnesses.
28 July 2015

From the section

Wales
Latest stories
Durham chase over 300 in a limited-overs match for the first time to beat Somerset by seven wickets in the One-Day Cup.
England captain Alastair Cook wants inspiration from the 2005 Edgbaston Ashes win before the third Test against Australia.