Tees
Top Stories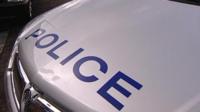 A body is found in a County Durham river by police searching for a missing teenager.
More top stories
A man is hospitalised with hypothermia after going fishing in the North Sea on an inflatable kayak bought from a supermarket.
A new link road and business park at Durham Tees Valley Airport move a step closer after £10m is allocated.
Northern Rail workers are to join staff in other parts of the country in strike action.
Teesside companies are joining forces to capture pollution and store it beneath the North Sea.
Up to 40,000 properties in the North East were left power when violent storms struck on the hottest day of 2015.
A £1,000 reward is offered after a peregrine falcon is shot and fatally wounded in County Durham.
One in four mental health beds in the North East has been closed since 2010, the BBC learns.
Latest stories
Listen to live local radio and 5 live sports extra commentaries from the latest round of County Championship matches
Score updates for Sunday's T20 Blast match at New Road (14:30 BST start).