Oxford
Top Stories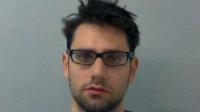 There could be more victims of a former senior nurse who raped and sexually assaulted female patients including some who were unconscious, police say.
More top stories
An 81-year-old man and a 59-year-old woman are charged with holding a person in slavery for five years.
Six employees at a back-to-work recruitment company are jailed for a fraud that saw them falsely claim about £300,000.
31 March 2015

From the section

England
An appeal for information about an unsolved murder of a mother-of-four at her home in Oxford 20 years ago has been renewed by police.
Network Rail promises to do "everything in its power" to stop a repeat of the rail chaos at Christmas when it carries out work over Easter.
30 March 2015

From the section

England
Leaving the European Union would be an act of economic "self harm", Liberal Democrat leader Nick Clegg tells people in Abingdon as he kicks off his party's general election campaign.
BBC director general Tony Hall is reportedly under protection from security guards at his Oxfordshire home after receiving death threats for dropping Jeremy Clarkson from Top Gear.
Our correspondents
Why wasn't mother warned of paedophile?
A woman whose son was abused by a man while she was caring for his disabled children accuses police of not warning her because of his "human rights".
12 March 2015
Peter Henley
Political editor, South of England
Latest stories
London Welsh have an "opportunity" to show they can compete during the Premiership run-in, says boss Rowland Phillips.
Mercedes' Lewis Hamilton and Nico Rosberg say Ferrari are genuine rivals after Sebastian Vettel's impressive victory in Malaysia.