Oxford
Top Stories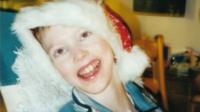 A review will take place over death of disabled man Nico Reed after he died in 2012 while staying at a supported living unit.
More top stories
A senior member of the Qatar royal family has warned that Muslims are being "dehumanised" by the coverage of violent extremism in the Middle East.
The circumstances of a triple murder are the focus of a police investigation after the body of the prime suspect was found.
No action is to be taken against former Oxfordshire-based Formula 1 team Marussia after test driver Maria de Villota suffered a severe crash in 2012.
The former premises of a second-hand car sales business is wrecked by fire.
Latest stories
Oxford United sign striker Ryan Taylor from League Two rivals Portsmouth on a two-year deal.
Paige Williams' stoppage-time penalty gives Everton Ladies a dramatic 3-2 comeback win over Oxford United.