Leeds & West Yorkshire
Top Stories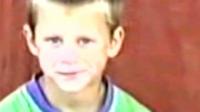 Two people arrested on suspicion of murdering a seven-year-old boy in a house fire 18 years ago are released on bail.
More top stories
West Yorkshire's former police chief denies being part of a "black propaganda unit" set up to blame Liverpool fans after the Hillsborough disaster.
Head teachers in Leeds worried about protecting students from being radicalised are being offered seminars by their union.
Local politicians vie for attention as the big beasts of politics roam across West Yorkshire landscape.
A prospective parliamentary candidate comes under fire for sharing a joke about Jimmy Savile on Twitter.
Six ducklings are rescued by firefighters after falling down a storm drain.
A man is in a serious condition after two men were taken to hospital in Leeds when scaffolding collapsed at a building site.
Keighley Cougars captain James Feather says the club will change forever after the death of team-mate Danny Jones.
A partially severed diamond-studded ear is found on a pavement after it was bitten off a man during a fight.
A pedestrian, from Bradford, who was hit by a car while waiting at a bus stop dies in hospital.
More than 1.2 million people turned out for the first two stages of the Tour de Yorkshire, race organisers say.
3 May 2015

From the section

England
Our correspondents
Len Tingle
Political editor, Yorkshire
Latest stories
Leeds United are waiting to find out if the Football League have approved Massimo Cellino's bid to return to the club's board.
Geoffrey Boycott says his former county Yorkshire would beat England and has called captain Alastair Cook "disrespectful".