Leeds & West Yorkshire
Top Stories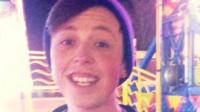 A man is charged with the murder of a 20-year-old student found with severe head injuries near Leeds railway station.
More top stories
A memorial is being held at a Leeds school to mark one year since the murder of a teacher by one of her pupils.
West Yorkshire veterans of World War Two are amongst those receiving France's highest honour at a ceremony later.
28 April 2015

From the section

England
Fumes from a "bodged and botched" boiler at a holiday bungalow led to the deaths of two British children in Corfu, an inquest hears.
A "major cannabis farm" is found in disused buildings in Wakefield, says West Yorkshire Police.
The discovery of woman's body in bushes in Keighley is not suspicious, says West Yorkshire Police.
A man is arrested on suspicion of murdering a 20-year-old found with severe head injuries near Leeds railway station.
A minute's silence has been held before all Premier and Football league matches to mark the 30th anniversary of the Bradford City fire.
A car stolen from the home of Olympic boxing champion Nicola Adams is found.
More than 20 pupils have been allocated to a Sikh-ethos free school in Leeds that they did not choose, amid a squeeze on places.
A convicted murder who killed a Leeds woman is arrested after breaking the terms of his license.
Our correspondents
Len Tingle
Political editor, Yorkshire
Latest stories
Listen to Radio 5 live sports extra and local radio commentary from day three from the latest round of County Championship matches.
Yorkshire are under pressure after Warwickshire take early wickets to exploit the pressure built by Ian Westwood's 196