Leeds & West Yorkshire
Top Stories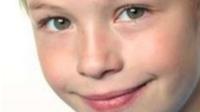 The mother of a boy killed at a visitor attraction in Leeds tells his inquest her last words to him were "be careful".
More top stories
Thousands of the Tower of London ceramic poppies are set to go on display at venues in northern England, including the Yorkshire Sculpture Park.
30 July 2015

From the section

England
Parents campaigning for more school places in north Leeds win a £10,000 grant in their bid to open a free school.
TV soap Emmerdale submits plans for visitor tours of its location in the grounds of Harewood House.
A lorry driver from Keighley is named as one of two people killed in a series of accidents on the A14 in Cambridgeshire.
A child died after a "rare but recognised complication" of heart surgery at Leeds General Infirmary, a coroner rules.
City of Leeds diving duo Jack Laugher and Chris Mears win bronze in the synchronised 3m springboard at the World Aquatics Championships.
Otley's Lizzie Armitstead comes fourth in Sunday's La Course by Le Tour in Paris
26 July 2015

From the section

Cycling
Our correspondents
Len Tingle
Political editor, Yorkshire
Latest stories
Listen to live local radio commentaries from the One-Day Cup, including Worcestershire against Yorkshire.
The Super League Show previews Leeds v St Helens and Warrington v Hull KR in the Challenge Cup semi-finals.