Devon
Top Stories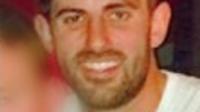 A man denies his part in the murder of a builder in an axe attack.
More top stories
A man who called himself the "son of Lucifer" and attacked two strangers with an axe is jailed.
A young soldier died after he became trapped between a military lorry and trailer on Dartmoor, an inquest hears.
A school that banned students from wearing skirts decides to put the uniform change on hold after it receives feedback from pupils and parents.
Five men are charged following an investigation into the supply of heroin from Liverpool to Plymouth.
Latest stories
Plymouth Argyle striker Jake Jervis says the one-year contracts given to the club's new signings are an extra incentive.
Plymouth Argyle sign midfielder Josh Simpson on a one-year deal after he rejected a new contract at Crawley Town.