Devon
Top Stories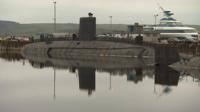 Storing and maintaining Britain's 19 laid-up nuclear submarines cost taxpayers more than £16m over the last five years, it emerges.
More top stories
A Royal Marine trainee who died on a training exercise on Dartmoor is named as Lt Gareth Jenkins from north Wales.
A family is charged £100 for mistakenly pulling into the wrong airport car park for six minutes.
A litter of wolf pups in Devon are believed to be the first of their kind to be born in the UK.
The total area covered by solar farms in Devon, Cornwall, Dorset and Somerset has increased by about 1,000% in the last five years, it emerges.
2 June 2015

From the section

England
Two men rowing the Atlantic cover a record 112.5 nautical miles (208km) in 24 hours.
Footage of a masked man wearing sunglasses and wielding a gun is released by police after an attempted armed robbery at a jewellers in Devon.
A Royal Marine trainee collapses and dies during an exercise on Dartmoor.
Thousands of bikers in Devon take to the streets as two big cycling events come to Plymouth.
The Royal Navy ship HMS Bulwark has helped to rescue more than 4,000 migrants from the Mediterranean Sea between Friday and Saturday.
30 May 2015

From the section

Europe
Latest stories
A year after having to go for a loan to stay afloat, Exeter City have to decide how to spend a £1.75m transfer windfall.
Plymouth Raiders sign New Zealand international forward BJ Anthony for the 2015-16 BBL season.