Cornwall
Top Stories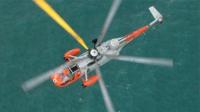 A missing yachtsman is found in a "very serious condition" following a major sea search.
More top stories
Two men are arrested after two walkers are killed on a country road in Cornwall
First Great Western rail workers are to stage strikes, including over the August Bank Holiday weekend, the Rail, Maritime and Transport union says.
3 August 2015

From the section

UK
A group of dairy farmers buys all the milk in two rural branches of Morrisons in protest at the price the supermarket giant pays for milk.
2 August 2015

From the section

England
A 79-year-old "housebound" man is killed in what is believed to have been an accidental fire.
A diver "could potentially be in a serious condition" after making a rapid ascent off the north coast of Cornwall.
The approval of plans for a retail development to pay for a sports stadium in Cornwall has caused "despair", a planning chairman says.
A modern-day "Fagin" is jailed for selling stolen property worth around £100,000.
People are being warned to take care after a Portuguese man-of-war is washed up on a beach in Cornwall.
A prolific burglar who stole the life savings of a 94-year-old widow on her birthday was tackled by the woman's daughter and granddaughter.
Days lost to stress-related sickness by doctors at a hospital trust increases by more than 430% in five years, it is revealed.
31 July 2015

From the section

Devon
Latest stories
Cornwall's hopes of beating Oxfordshire seem all but over after a difficult second day in their top-of-the-table match.
Cornwall girls champion Emily Toy wins the English girls' golf championship at Sheringham.