England
Top Stories
Thomas Cook blamed for gas deaths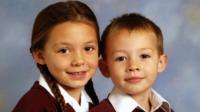 The father of two children who died on holiday in Corfu "firmly believes" they would be alive had travel operator Thomas Cook inspected a faulty boiler.
'Honey trap' woman gets 16 years
The woman who set a "honey trap" for a professional gambler who was kicked to death for his winnings is jailed for 16 years.
28 April 2015

From the section

London
Related content
Features & Analysis
Keep on running
Birmingham wants to become the European Capital of Running
27 April 2015

From the section

England
Jimmy Hill
Did one man change modern football worldwide?
Photo op
Why do candidates feel the need for political posing?