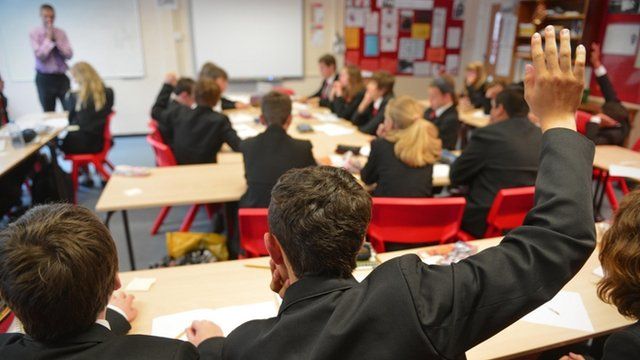 Ofsted warns bright pupils being 'failed by schools'
13 June 2013 Last updated at 14:07 BST
Thousands of bright children in England are being let down by non-selective secondary schools, inspectors are warning.
A report by Ofsted claims that a culture of low expectations means able pupils are failing to achieve top GCSE grades.
Two-thirds of pupils, some 65,000, who achieved Level 5 in primary school maths and English tests failed to get A* or an A in both subjects at GCSE.
Head teachers questioned the statistical basis of Ofsted's claims.
Reeta Chakrabarti reports.